2014-03-25
Meeting in Bilbao with Iberdrola
It was a rainy day but a sunny meeting. LIFE ELIA team met on 25th of March 2014 in Bilbao one of the electric distributor named Iberdrola. This interesting meeting was very useful for both team to compare and exchange realities.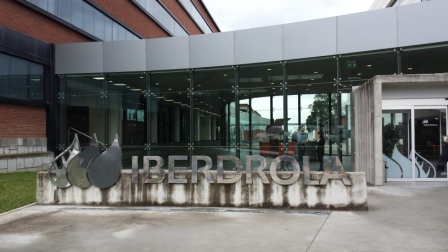 Know-how and experience sharing
LIFE ELIA team presented the genesis of the project, the 7 actions led in the Walloon Region, the methodology and the way we could establish a partnership. This meeting was a good opportunity to share and discuss main difficulties encountered in both countries. We shared some similar difficulties such as : land ownership, strict regulation or invasive species. But on the other hand, Iberdrola faces other challenges : fire risks and snow damages. Their expertise could be a major added value in the future writing of an european vade-mecum on the 5 biogeographical zones.
Towards a new partnership
As planned in our projet and as required by the European commission, we are willing to spread our best practices throughout Europe. We also wish to trigger some similar actions for biodiversity in other countries. For that purpose, we ended the meeting by talking about the partnership (3 different types) we could develop together.