2016-06-01
Orchids in large numbers under high-voltage lines
The field inventories of this spring 2016 reserved us some surprises, notably the survey of hundreds of feet of orchids under high voltage lines of our LIFE Elia-RTE project.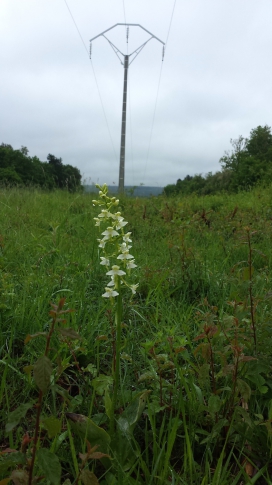 Ecological restoration actions for calcareous grasslands
In some places, the corridors under the power lines are hosting great pieces of biodiversity...
In recent months, one of the sites managed by the LIFE Elia-RTE project has undergone ecological restoration operations. The aim was to promote herbaceous vegetation typical of limestone environments. Indeed, the discovery of some plants adapted to calcareous soils before the grinding allowed to hope a fruitful restoration of the calcareous grassland.
The operations consisted first of above ground gyro-grinding. Then a grazing in summer by sheep followed by schrubs clearings in fall to control woody species that would not have been grazed.
Unexpected results!
The lighting of the ground by elimination of shrubs had rapid results since this spring, more than 350 feet of orchids of 7 different species were counted on approximately 2 hectares.
Among the species encountered are the Late spider-orchid (Ophrys fuciflora), the Fly orchid (Orchis insectifera) and the Pyramidal orchis (Anacamptis pyramidalis), rare and protected species in Wallonia.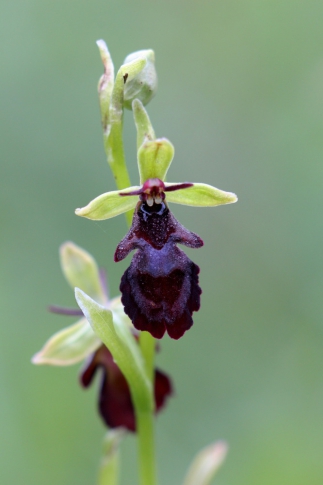 Ophrys insectifera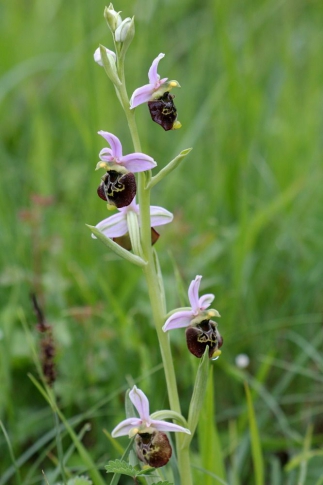 Ophrys fuciflora
Long-term management
In order to maintain this extraordinary vegetal diversity and to avoid the rapid muddling of the area, this site will be managed extensively by a herd of sheep. The aim here is to graze at the end of the growing season, in order to avoid the consumption and trampling of rare plants by livestock and allows the plants to complete their reproductive cycle.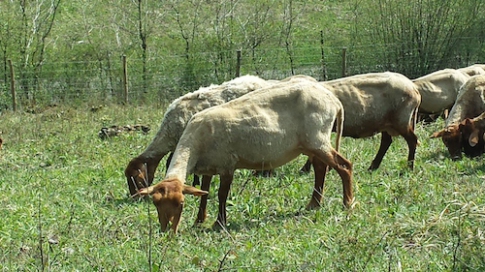 The pasturage sounds like a "back to the roots" actions, since until the end of the 18th century, many shepherds grazed their herds wherever the soil was stony and not good enough for crops, as is the case on this site. This itinerant pastoralism effectively limited shrub growth and thus kept the landscape open. With the gradual disappearance of the shepherds, these environments were then reforested naturally.
Maintaining an open environment on limestone soil also shows its interest for other organisms such as reptiles (lizard, slowworm, snake) but also butterflies (scarce swallowtail, Duke of Burgundy...).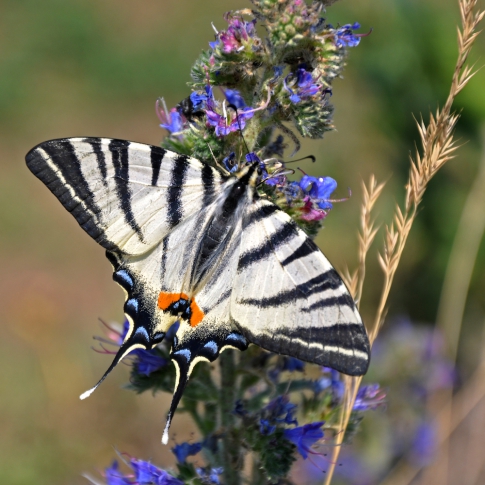 Scarce swallowtail (Iphiclides podalirius)
The evolution of these plant populations of these species (including orchids) on this site will of course be closely monitored over the coming years !